We first introduced you to Insulin Nation in our post when we wrote "
Our Team peruses up to one hundred individual News alerts & Sources worldwide each day to bring the very best FREE resources to our Friends & Followers. Recently we stumbled upon a NEW & unique source containing the BEST & most exhaustive reporting of items we have seen yet, relevant
to all of us affected by diabetes. One of the taglines that truly fit's is
Insulin Nation
's claim of "seperating the noise from the news".
We are thrilled to share that just when we thought they could not make I.N. any better...they did! Along with a shiny NEW Platform & Interface, the new curation methodology being used will enhance the experience by updating MUCH faster than before, and presenting the Content in a very easy to read format.
We asked our dear friend
ANDY HOLDER, AKA "IRON ANDY",
VP of Collaborations to share an updated insight into what they now offer:
"Insulin Nation (http://www.insulinnation.com) is a SelfRx (http://www.selfrx.com) platform for the 6.5 million people in the US who take insulin, and who want and need reliable information. Content centers on using technology as part of a care plan, the science behind cure-focused research and development, and connecting readers with each other and with the companies and institutions focused on diabetes. The goal is to show how technology and science, combined with community, can improve outcomes and lower costs for people with diabetes."
The NEW 'Profiles/Interviews' Section, you will see all the GREAT offerings from previous Issues including the Story/Video about Blue Heel Society CEO/Co-Founder Tony Cervati and his 'Tour Divide' quest[s].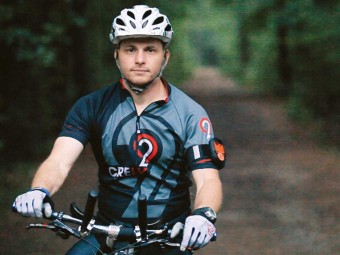 In the 'Resources' Section you will find an abundance of all the wonderful Organizations & much needed information to help enhance everyone affected by diabetes including the Blue Heel Society.

We hope you enjoy the NEW Insulin Nation as much as we do, and as stated by Editor-in-Chief Christopher Leach "
Insulin Nation is more than a name or a logo. It is a real community of people who will empower, encourage, and strengthen each other by being connected. Supplying the connective tissue is our mission."